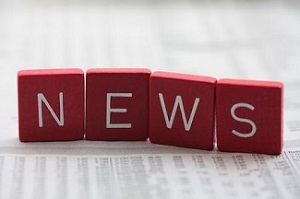 Newspapers have been taking a terrible beating for a long time now; since the advent of digital media, there has been a continuous discussion of the fate of print media, and a consensus still hasn't emerged. Many people believe that print newspapers will become extinct. They have suffered economically from the preponderance of online news journalism, yet physical ones still somehow persist, even if many big names like the New York Times have had to make significant changes in layout to accommodate ads and have cut less successful sections. It turns out that newspapers are still extremely valuable for a number of different reasons.
The most obvious thing about newspapers is that they're sources of information that has already been curated. The internet offers a staggering array of news sources and articles, but the fact remains that people working at newspapers have put significant effort to finding and presenting the stories that they think will be most important to their audience. This saves the reader the effort of sorting through huge amounts of information online, and makes the news accessible to people who might not have the time or resources to read online news.
In that vein, papers are good for being portable, inexpensive and widely available. This means that people in low income brackets don't have to miss out on the news. A paper can be purchased quickly and read anywhere: on the way to and from work, during lulls, during meals, or just to relax. Newspapers are adaptable to all sorts of lifestyles, especially ones that aren't dominated by the likes of digital tablets and e-readers.
Furthermore, newspapers are particularly good for keeping people up to date with local events. Local communities exist all over the world as towns and villages, even as mid-tier cities whose events might not show up on the front page of big-name national papers. Newspapers give people a way of knowing what's going on in their community, promoting a sense of social engagement. Local newspapers keep residents up to date on births, deaths, local work opportunities, and other issues that are of localized interest.
Another reason that print newspapers are still a viable form of media is similar to the reason that e-books haven't totally eclipsed the print book: newspapers are physically interactive, intuitive, and simple. Especially for older audiences, there's nothing complicated about reading a newspaper. Reading a paper can be a great relief in a world increasingly dominated by complex technological devices.
Similarly, as physical entities, newspapers fit right into daily habits; they're accessible in the same way every day, and they can offer activities like crossword puzzles and sudoku that just don't work quite as well online. Games offered in newspapers can become like rituals, and many people take great solace in the relaxing moments spent pencil in hand, thumbing a newspaper. Like a cup of coffee, the newspaper serves as a simultaneously stimulating and relaxing object that lends a sense of regularity to people's lives.
In the end, newspapers may be faltering, but they're still good for a lot of reasons. In spite of the supposed imminence of the print newspaper's disappearance, there may be hope for those who find meaning and value in the printed news.