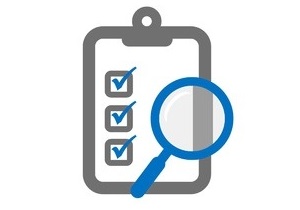 The Internet has brought the ability to find information almost instantly on virtually any topic. In most cases, this is a wonderful thing, but there are certain situations where it can become problematic. One example that showcases both the value and the challenges associated with instant access to information is online background checks.
During recent years, doing background checks to screen applicants has become a regular routine for prospective employers, landlords, creditors and insurance providers. This practice used to be costly and time consuming but today in the online world it is now inexpensive and quick.
Indeed, specialized mobile apps have even emerged to facilitate the process. One app can let anyone access several billion public records right at their fingertips for free or for a small cost. Some examples of the information you can access are property records, contact details and possible relatives, as well as a criminal history.
This quick and convenient access to criminal background checks is a valuable resource for potential employers and landlords. Unfortunately, job candidates and those seeking housing are not as happy with their information being available on mobile apps and online. Below is a basic guide on the kind of information available in background checks and some of the rules and regulations regarding how they may be used and accessed.
Most common types of background checks conducted to screen job candidates
Naturalized citizenship or authorized immigrant and U.S. resident with legalized work eligibility
Labor-related litigation records

Many companies want to weed out potential 'troublemakers' who file lawsuits based on frivolous allegations of discrimination and 'whistleblowers' with a history of frequent litigation.

Driving history
Drug tests
Education level and academic credentials
Financial responsibility

This typically includes checking the applicant's credit reports and local court records for liens, judgments, wage garnishments or bankruptcy proceedings.

Criminal records
Multiple varieties of criminal records search sites exist online with databases that vary widely in quality. These third-party search engines cannot guarantee 100% accuracy of any reported data, thus many return search results that are incomplete or erroneous. This high gross error rate can easily create equally or far greater erroneous hiring decisions that cause egregious harm for qualified job applicants and employers alike. These and other devastating results are vividly highlighted in a 2012 National Consumer Law Center report that discussed many problematic aspects of pre-hire criminal history reports by third-party screening agencies.
Legal Restrictions On Public Records Usage to Pre-Screen U.S. Applicants
Many records that businesses obtain during background investigations are classified as "consumer reports," as they contain very sensitive information about the subject. Thus, federal laws have been enacted to establish formal regulations for proper use and permissible dissemination of such data.
Fair Credit Reporting Act (FCRA)
FCRA provisions require applicants' prior consent to disclose consumer report content to any third party(ies), including prospective employers. If an adverse decision is based wholly or partially on a consumer report, the applicant must receive a Pre-Adverse Action Disclosure, an FCRA Summary of Rights and a Notification of Adverse Action letter.
Per FCRA § 605, arrests that didn't result in conviction must be deleted from consumer reports after 7 years.
FCRA § 605 (b) prohibits civil suits, judgments and arrest records dated 7 or more years prior to the consumer report or applicable statute of limitations expiration, whichever is longer.
FCRA § 605 (b) exempts above-stated provisions for employment in positions with annual pay that equals or is 'reasonably expected to equal' at least $75,000 per year.
EEOC revises guidelines to severely restrict pre-hire criminal history background
An official report published by the U.S. Equal Employment Opportunity Commission (EEOC) report in 2012 stated that failure to hire based on criminal history can violate the 1964 Civil Rights Act Title VII anti-discrimination provisions. Accordingly, the EEOC implemented new regulations that prohibit employment denial based solely on a criminal record. Rather, hiring decisions must be based solely on 'business necessity', that requires employers to consider three factors:
Nature and relative severity of criminal offense(s) at issue
Length of time elapsed since conviction and/or sentence completion
Nature of current or prospective job duties and primary responsibilities.
To assist employers and applicants with better understanding of the new EEOC rules, the U.S. Federal Trade Commission and EEOC published a joint press release in early 2014 that's available for public viewing online.