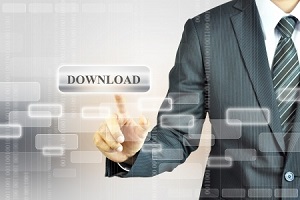 It seems more and more of our everyday lives is spent online these days. One exception is in the land of government responses to public records requests. The vast majority of responses are provided in physical formats. This is not only a huge waste of physical resources. It is a waste of incredibly valuable information. Imagine if all the data from every public records request ever made was stored online in a digital archive that was available to anyone. Below is an overview of the main benefits that could be gained by digital government documents.
Put the citizens' best interest first and foremost
The public interest must remain first consideration for any novel innovation proposed by government, since taxpayers foot the bill for new IT that public officials put in place. Thus, it's vital to conduct full cost-benefit analyses before expending scarce public resources on such novel service models.
Time and cost efficiency
Rather than filling out piles of paper forms with printed lists of blank lines, empty white spaces and tiny boxes in various places, requests for digitized public records may be completed, submitted and processed online in record time.
Greater accessibility
Besides saving tons of valuable time, digitized information may be simultaneously accessed and viewed by several million people in widely dispersed geographic locations. Moreover, a vast majority of those viewers might have otherwise been unable to ever lay eyes on such documents.
For a very persuasive demonstration of precisely how high-tech digital innovations can help public accessibility to official documentation, take a quick peek or long close look at functional equivalents of nearly 8,000 printed pages dated from 2012-2013, excerpted from over 55,000 pages of Hilary Clinton's email communications via a private server during her stint as a top-ranking U.S. Government diplomat. To feast your eyes to heart's content, visit the U.S. State Dept. Virtual Reading Room online.
Public convenience and accountability
Besides facilitating equalized access, digitized records enhance the possibility of equalized political participation. First, it's quite obviously impossible to provide meaningful input regarding proposed official decisions without prior knowledge that such proposals exist and relevant details thereof. However, that opportunity becomes very realistic for millions of constituents when public records are available via the Web. Not only may they access such materials at the most convenient time and place on Planet Earth where an Internet connection exists, but review complex data at their leisure to identify potentially beneficial or problematic aspects.
This affords much greater long-term government transparency, since authoritative documents provide tangible support to justify, question, verify or clarify official decisions and acts. Such highly desirable attributes are practically nonexistent in paper records management systems. That's because paper files greatly complicate average layperson comprehension of audit trails, inter-agency communications and procedural steps followed to reach the final outcome(s) at issue.
Digitized public documents optimize fiscal budgetary fitness for all bureaucratic levels
Well-run digitized public records databases offer potential benefits for private citizens, for instance:
Easier storage, access, retrieval and dissemination of publicly disclosable data
Empirical studies consistently show that government workers can retrieve digital files in a fraction of the time it takes to locate paper documents. This necessarily equates to huge savings for taxpayers and exponentially enhanced public service delivery.
Save once, share with everyone anywhere
Digitized records are easily shared with an infinite number of colleagues, subordinates, superiors and the public.
Digitization guarantees preservation of governmental public information
Digital records can be maintained and obtained via the Cloud, thereby ensuring full protection of all valuable contents.
Enhanced risk management
Since digital records can be stored and transmitted in encrypted format, risk of unauthorized access and tampering are drastically reduced.
Drastically reduced duplicative efforts
Once physical records are converted into digital formats and archived, anyone can search for and access them rather than having to submit an official public records request to a local government agency.
More informed official decision making
Digital records predicate evidence-based decision making by public officials in two main ways: 1) Enhanced intra-agency collaborative efforts via data sharing and reuse; and, 2) Fewer data 'silos,' greater intelligence capacity and better knowledge management functionality.
Chief cited challenges of complete governmental transition to digital records
While perceived as a positive development, problematic aspects exist that prevent a full-scale digitization from being achieved. Published findings from a 2012 International Data Corp. (IDC) survey reported myriad tasks required to store and access digital records consume 25 to 33% of U.S. civil servants' entire workday. Dubbed 'information overload,'' the IDC report authors posit this phenomenon costs far more than the purely theoretical savings gained by full government digital transitioning. Similar credible sources cite several other factors that combine to create a huge obstacle. Prime examples are issues like obsolete copyright laws, censorship, the current Digital Divide and a future Digital Dark Age when IT upgrades will make older media permanently inaccessible.
Closing remarks on conclusive observations of digitized public records innovations
Despite some potential drawbacks, an indisputable fact remains that paperless documents are here to stay and don't appear to being fading away in the near future. Thus, Big Government must get with current times or get left far behind choking on the Cloud's dust. The best way to expedite official implementation of any beneficial solution is public mobilization on a sufficient scale that severely disrupts the status quo, so that designated policymakers have no option but prompt compliance with popular majority demands.