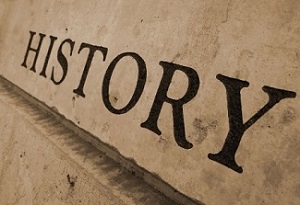 Newspapers are one of the best ways to preserve history for many reasons. Many people believe that with the invention of the internet that newspapers are no longer relevant, but this is simply not the case. There are many reasons that newspapers provide a public record of our history and this is extremely important for those studying the past. First of all, when looking at events that happened in the past the best way to gauge public opinion on the matter is to look at a newspaper. For example, the sinking of the Titanic or the bombing of Pearl Harbor all capture the emotion of the nation simply by reading and looking at stories and the response to a crisis. Newspapers are an invaluable source of information for anyone looking to learn about events of the past.
Snapshot of Events
Perhaps the best examples of how newspapers provide a public record of our history is the fact that they are a snapshot of the past. Not only can a historian look at what happened in the past, but they can also look at how society felt about the events of the time. Although not everyone at the time agreed with what an article said, it is a good measure of overall sentiment. For example, during the Civil War when the Emancipation Proclamation was made, it is very interesting to look at articles on the subject. Although many people in the North agreed with the gesture and the decision, many people still had an inferior view of people that were slaves. This is something that no other source would be able to give a person that was studying the past. In addition, it also gives a nice view of what life was like in those times. There were pieces that gave advice, like how to avoid a cold or get over an illness. These articles show what amount of information and education people in the society had at the time.
Preservation and Access
There are many libraries, museums, and archives that are creating digital copies of old newspapers and storing them in searchable databases. Public libraries often provide access to digitized records of newspapers. If they do not have them in digital format, they will often have them on microfilm. Some archives might even have them in their original printed form.
One of the most important aspects of having a newspaper to study about the past is the preservation of it. If someone is going to look at an original newspaper to study the history, they have an obligation to protect it for other people that might want to do the same. Many people do not know that newspaper should not be exposed to air for long periods of time in order to preserve it. Instead, put it behind glass in a frame or some other holder. This will keep it intact for much longer than if it had been exposed to air. Of course, the best way to preserve a newspaper is to make a digitized copy of it and store it in a database.
Final Thoughts
Overall, newspapers are a great way to look at a record of our history. No other historical source can give as much detail on the events that took place and the public emotions at the time. Having a newspaper from the past is a direct way to understand what was going on and how people felt. However, just as important is the ability to preserve a newspaper for future generations to enjoy and study.