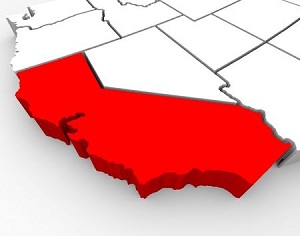 The following is an outline that is designed to make it easier to find California public records quickly via centralized online and offline sources. It helps a lot if you know the particular information you are looking for. Vital records are maintained by one type of governmental body while meeting minutes and information on elections are handled by a completely different governmental entity.
To expedite your search, you should first focus on trying to figure out what government office is responsible for providing access to the records you seek.
Vital records
California's birth, death, marriage and divorce records don't reside inside a particularized physical office or centralized database anywhere online. While easily perceived as a strange peculiarity, don't be deceived by this public records data management structure.
Instead, go straight to your most reliable source by visiting California's official state website and search for a list of local County Marriage License Recorders. This will present you with the specific location of the office that handles vital records for each county in the state.
Real property records directly related to legal interests and issues
To locate documents with direct potential effect on legal ownership or possession of real property in California, visit the County Clerk or Recorder's Office. The same sources also maintain searchable records that pertain to fictitious business name filings.
Real property records with greater relevance to governmental tax revenue
If you need California property records related to money matters, you will want to visit your local County Assessor's Offices for the county that the property is located in. You'll also find useful tools like GIS locator maps for land parcels, assessed property values and tax data by respective countywide geographic regions.
Sex offender records
The State of California Dept. of Justice and Attorney General's Office maintain several very comprehensive joint resources with various searchable databases, each of which contains registered sex offender data.
Local county jail inmate records locator
Many jails in the state offer a searchable database of the inmates at the facility. This is useful for people that are looking for someone that is presently incarcerated.
Court records
California has 58 different Superior Courts as well as Courts of Appeals and the State Supreme Court that deal with criminal cases during trial or on appeal. Court documents are considered public records in the state and they are a good way to search for the criminal history of an individual.