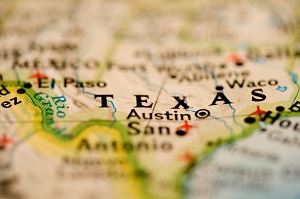 Finding the public records in Texas you are looking for can be a very frustrating and time consuming task. There are so many different government offices and agencies that house the various types of public information and data that are available. Fortunately, there are many tools that are available for free to help you in your search. One example is your local public library. A good librarian should be able to help you find answers to your Texas public records questions. Additionally, Texas is a very transparent state and most government offices and agencies provide online access to digital databases of their public records. Below is a basic guide to help you find public records sources in the state of Texas.
Vital Birth and Death Records
Birth and death certificates are the two most vital types of documents that are officially recorded during a human being's entire lifetime. Thus, it's equally vital to know exactly where to go when you need certified copies of a birth or death record.
Texas birth records dating back 75 years and death records dating back 25 years may be obtained from State Health Services Vital Records Offices in Austin, TX. If you aren't the registrant or their child, spouse, parent, sibling or grandparent, you must provide notarized written consent signed by a qualified applicant to obtain a birth or death certificate. All applicants must provide a valid photo ID and pay a modest processing fee. To learn more, visit or contact:
Texas Department of State Health Services
1100 W. 49th Street
Austin, TX 78756
Phone: (888) 963-7111 or (512) 458-7111
Fax: (512) 458-7711
Marriage and Divorce Records
Certified Texas marriage license copies must be obtained from the local County Clerk's office that originally issued the license. Certified duplicate Texas divorce decrees are issued by the District Clerk's office in whatever county where the divorce was finalized.
The Texas State Vital Records Office publishes free downloadable statewide Indexes of marriage records dated from 1966 to the present and divorce records dated from 1968 or later. They also offer a free marriage verification letter request form.
Property Records
Official tax records for personal or real property in Texas are maintained by local County Assessor's offices, most of which maintain searchable property tax databases that are publicly available online. You may also request Texas property tax records from local County Assessors in person or by mail.
Criminal Records
Consistent with its geographical dimensions, Texas has a state judicial system that consists of five separate divisions. The first level is comprised by Justice and Municipal Courts, which deal with low misdemeanor crimes. Next come County Constitutional Courts that handle high misdemeanor and juvenile criminal cases. State District Courts decide felony criminal trials, which may be taken to the 4th tier by filing an appeal with Texas Courts of Appeals. Finally, the Texas Supreme Court is the state's last resort to pursue criminal justice.
As probably already expected, public criminal records for each type of case are maintained by presiding courts located in the county where proceedings occurred. You may review a comprehensive list of local Texas County-level courts on the official state of Texas website.
Driving History
Unlike virtually all other states, Lone Star State local DMV offices don't maintain records for licensed Texas motorists. However, you may request driving history records by mail or online directly from the State Public Safety Dept. They are available for a nominal fee and have certain requirements that have to be met by the person or organization requesting the information.
Counties
There are local offices in each county in Texas that offer a variety of different types of public records. You will have to seek out each county office individually for the specific information you are looking for.